I still can't believe I have a ONE year old! Everything I want to say about the experience of parenthood sounds so cliché, but it's all true. Just as you've heard it described. And at the same time it is indescribable. It is all the feelings at once and more than you ever could have conceived feeling on each end of the spectrum. It's the best gift and also the greatest challenge, by the time you hit the one-year mark, you are ready to celebrate.
Truth be told, I had been planning this day for a long time. I felt about this day, like some people feel about their wedding days. I was invested in all the details. I went back and forth about the menu, the decorations, and the venue. OMG did I obsess over the venue. And in the end, the end product was not at all what I had imagined.
I'll discuss that further in my final of four posts that I plan to share about the party. Until then here are some of my inspiration pins with all the details I did imagine.
THEME
Before I chose the venue I chose the theme, "Oh the Places She Will Go" with hot-air balloons, clouds and bunting garland accents.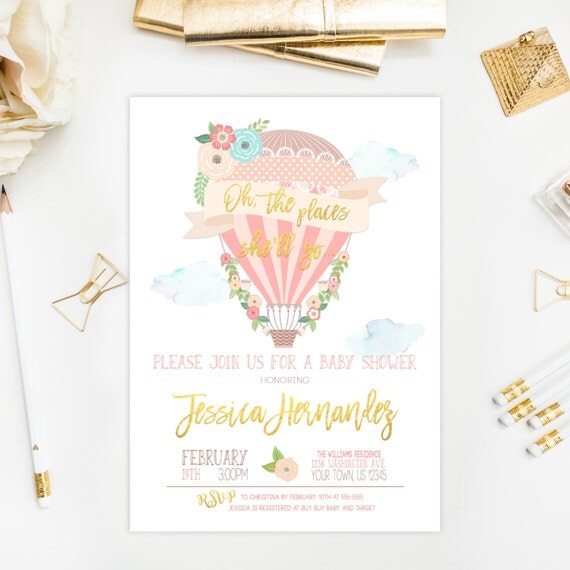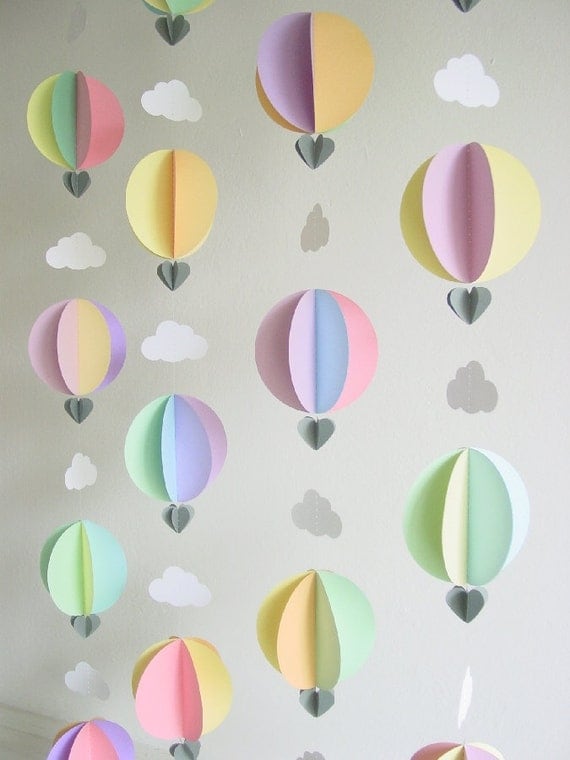 After months of working with this theme our venue had to change and this theme just didn't capitalize on our new venue's best asset, a wading pool! So out with the hot-air balloons and in with the cool flamingos — flamingos and florals with pineapple accents to be exact.
Inspiration via Rebecca Propes
Inspiration via 100 Layer Cake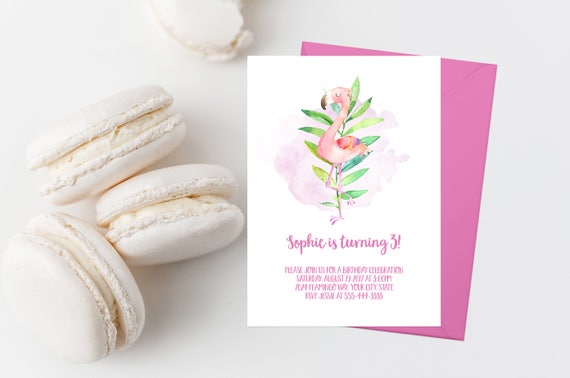 VENUE
I planned to host the party at Lou's grandmother's house but the logistics and extra expense of a misting system made it necessary to seek other options. I'm so glad that I did! I was really concerned about the heat with an outdoor space but I also knew that finding an indoor venue in our price range and that would accommodate our guest list would be a near impossibility.
I explored local parks and thought I had settled on a cute little park up the street from us until I got wind of a park with a wadding pool, ahhhhhh. I loved this idea. It killed two birds with one pool, I had a way to keep guests cool in the summer heat and I had a way to keep kids entertained without adding an additional expense.
MENU
 I love the idea of making the meal an activity, like a sandwich bar.
Sandwich Bar via What's Gaby Cooking
And cool summer salads:
Sweet Potato and Chickpea Salad via Avocado Pesto
Greek Style Bell Pepper Salad via The Healthy Foodie
DECOR
Flamingos are definitely having a moment! I found so many cool ideas for decor.
Pineapple Floral Arrangement via Bespoke Bride
Floral Balloon Arch via Green Wedding Shoes
There was so much good stuff to draw inspiration from. I can't wait to show you a few of the DIYs I took on.
What do you think? Would you ever throw a Flamingo-themed party? I can't wait to hear from you!